Helloo!! I hope you are all doing well? In light of the new year, I think it's appropriate for me to share the YA books I'm most excited about releasing in the first 6 months of 2019!! So here they are in no particular order (like my sock drawer).
Release Date: February 5th 2019
This book focuses on a young Parisian girl who tries to provide for her family via the use of magic. Camille needs to pursue more substantial funds to succeed, and soon finds herself in the court of Louis XVI and Marie Antoinette. With the French revolution on the horizon, she finds that she must choose between her loves, loyalties, freedom, and magic. I`m so excited to read this book as I absolutely love historical fiction & books about magic so for me this is a dream come true.
Girls with Sharp Sticks by Suzanne Young
Release date: March 19th 2019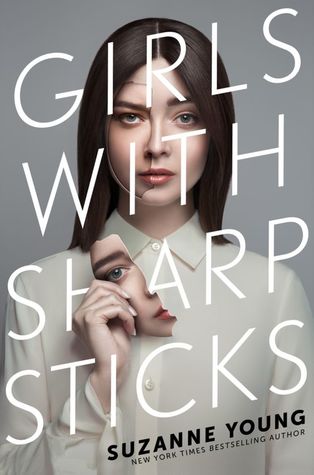 This book is about a group of girls who attend an all-girls boarding school, where they are taught to be the very best members of society. Dark secrets are soon uncovered and the girls learn what they are truly capable of. I`m excited to read this book as I think it may be a little bit Pretty Little Liars Esq. I`m hoping for some dynamic friendships and some tantalising plot twists.
Descendant of the Crane by Joan He
Release date: April 2nd 2019
Princess Hesina is thrust into power when her father the King is murdered. Now the Queen of an unstable kingdom, Hesina employs the service of a magic soothsayer to provide information on her father's death. She turns to an alluring investigator to get justice for her father. The cover art definitely pulled me into this one – it's so freaking beautiful!! I love that this is a Chinese inspired story and I'm hoping to learn something about the culture from it, and I cannot wait to read this one.
Release date: May 7th 2019
Focusing on the much-speculated Princess Anastasia Romanov this novel follows her journey to Siberia whilst smuggling an ancient spell in her suitcase in a bid to save her family. Along the way, she meets the handsome Zash, a soldier on the opposing side. I find Russian history so interesting and I absolutely love the animated movie. I`m hoping that this will be a magical retelling of hope and a fresh retake on the legend of Anastasia.
Release date: February 12th 2019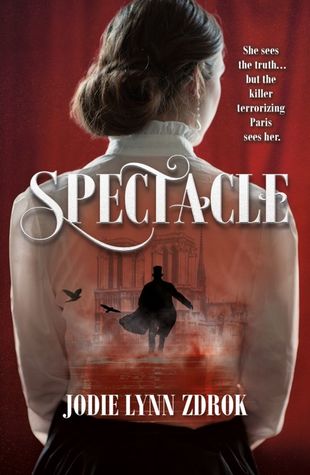 Nathalie Baudin a young Parisian morgue reporter finds her job fascinating that is until she has a vision of the newest arrival being murdered from the killer's perspective. Her new-found ability makes her the key to finding the killer, but she'll have to do it before she becomes the next target. I think this book will be amazing! It promises historical crime fiction and I`m so excited to jump into Victorian-era Paris with this book.

I'm so excited about the release of these upcoming young adults' books! Let me know in the comments what books you`re excited for in 2019!
Please Like/Comment/Suscribe