There's a lot of things in fiction books and movies that I wish were real Fairies, Demigods, Dragons the list goes on. But what about Food? There have been countless times where I've wanted to reach into a page or a screen and just eat the scrummy food…based on that here is my top 5 fictional foods that I would most like to try.
5. Lembas Bread from The Lord of the Rings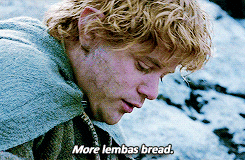 Despite Sam not being the greatest fan of this elven treat, I'm intrigued to eat something that only needs a bite to fill my stomach up (an impossible task I can assure you). Honestly, If its good enough for the Elves then its definitely good enough for me!
4. The Grapes from Pans Labyrinth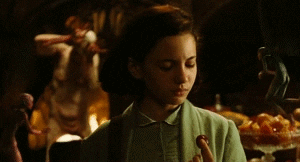 I don't think I've ever wanted to slap a fictional character as much as I did during this scene, where despite serious warning Ophelia still ate the frigging food!!! I would have understood if it was a chocolate cake, not grapes of all things! So based on this, these grapes must be pretty magical tasting and I would like to eat one as of yesterday.
3. The Chocolate Cake from Matilda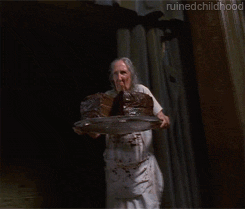 Name a more iconic chocolate cake, I'll wait.
2. Willy Wonka Chocolate Bars from Charlie and the Chocolate Factory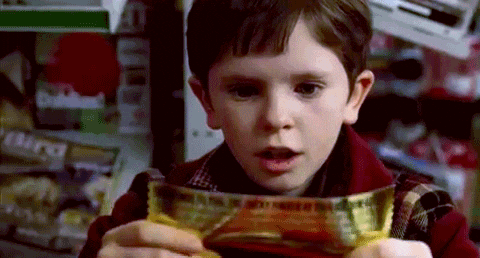 Ahh, the ultimate chocolate bar! I can only imagine the delicious chocolate melting in my mouth and the added bonus of winning a golden ticket! COUNT ME IN!
1. Ambrosia and Nectar from the Percy Jackson Series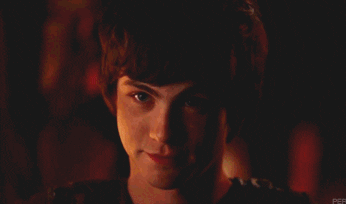 My number one food I would love to try is ambrosia and nectar and I know they are separate things but hey my list my rules. So according to the Percy Jackson novels, this food tastes like the consumers favorite food or drink. With the added bonus of giving immortality (in Greek mythology). This is definitely the number 1 treat for me!
Let me know what fictional food you would most like to try in the comments.
Please Like/Comment/Subscribe